Independently operated, Regan's Service Inc. takes pride in being a car care center that puts safety and security first. We look at the big picture - when your car is running properly, not only are you and your family safe but so are the other drivers on the road. Our reputation is built on caring about our customers, being honest, and providing quality service.
All our technicians are ASE certified and continually undergo training to keep up with today's technology. Professionalism is something we don't compromise on, as it is a sign that we care about what we do, and it shows.
A good deal of our business comes from customer referrals, for which we are thankful. Nothing is better than having one of our customers praise our work - it lets us know we're doing a good job. Call on us for all your vehicle maintenance services, and you won't ever need to use another mechanic again.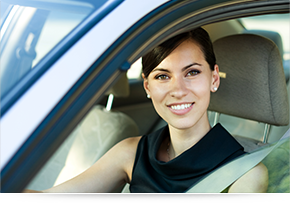 Since opening in [Year], we have worked to provide the most outstanding automotive services possible. Our mission, as mechanics, is to make maintaining your vehicle simple, convenient and affordable. A lot of auto care centers and technicians say they go the extra mile and will do what it takes to keep you happy and safe. Our team actually puts that into practice.
From providing pick up services and loaner vehicles to payment plans and staying late to get your car back to you, we truly do go the extra mile. When it comes to auto mechanics and repair shops, you won't find a more dedicated, honest, or reliable one around.
"I needed an honest opinion about a car I was looking to purchase. A friend recommended Regan's Service Inc., so I asked them to look it over. They did and saved me from having a ton of headaches. I've been bringing my cars to them for repairs and maintenance ever since." - Mitch B.
"The guys at Regan's Service Inc. are the wizards of auto mechanics. They figured out the problem, explained what needed to be done and had me on my way in no time." - Darren M.
"I doubt working on my '74 Mercedes is simple. Regardless, [Name] at Regan's Service Inc. manages to keep it running and looking like it just rolled off the showroom floor." -Peter J.